Now that the iPhone 4S has finally launched everyone is testing Siri and enjoying some of the quick responses that Siri can come up with. The Wall Street Journal stated earlier that one of the co-founders of Siri, Mr. Winarsky, and his original thoughts about how it would respond:
"There were many conversations within the team about whether it should be gender neutral" or "should have an 'attitude,' " said Mr. Winarsky. The result, before the software was bought by Apple, was "occasionally a light attitude," he said.
Another person who worked at Apple and specifically on the Siri prokect said:
"Apple focused on keeping Siri's personality friendly and humble — but also with an edge. They were thinking how would we want a person to respond? while developing the software."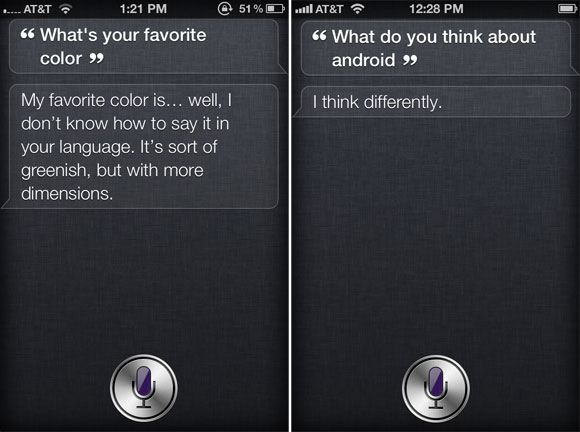 We have heard claims stating the the Siri team is one of the largest team at Apple and that they have crafted responses to try to forge an emotional tie between Siri and the customer. Above are two responses that I thought were quite clever. What is your favorite Siri response?
Via macrumors