We reported that Sprint is planning to sell the iPhone 4S with an unlocked micro SIM slot. This would allow users to use local SIM cards whent they travel abroad. This would reduce costs of calls dramatically for users that usually travel a lot.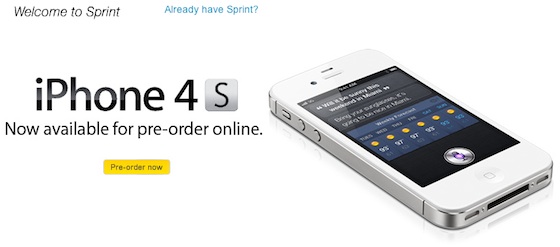 Arts Technica has just reported that Sprint has just denied this report. It indicated that the iPhone 4S will not work internationally without roaming services. However, Sprint is known to support roaming services on GSM networks with the appropriate monthly plan. Michelle Mermelstein, a Sprint wireless device public relations representative, confirmed this saying:
"That is correct, believe Verizon's device works the same way."
We have also recieved the same information from the Sprint customer service agents. So all in all, the iPhone 4S will work abroad but users will not be able to use a non-Sprint SIM card in the iPhone 4S. This capability will be locked.
The iPhone 4S, officially set to launch on Friday,  but carrier locking and other requirements will substantially limit that flexibility for customers purchasing subsidized versions of the device.